101 Nights Free Trial

Risk-free purchase. Try our pillows enjoy, their benefits and decide if they are suitable for you.

Free Fast Delivery

Order online and we deliver nationwide in 3-7 days at your doorstep.

100% Filler Free Foam

Filler free and non-toxic foam made from responsibly sourced materials.

1 Year Warranty

Conveniently replace your pillows if they have any manufacturing defects for up to 1 year.
Cornerstone of our Indian Philosophy
Living in harmony with nature
We bring you products that adapt to every need
while benefiting the environment.
Learn more
Green Solutions

Great for your wellbeing without injuring the planet. No release of toxic gases.

Therapeutic Products

Purchase a product that helps you stay healthy and solve postural problems.

Safe for you

Contains non-toxic flame retardants, no heavy metals, mercury or formaldehydes

Excellent quality to price

Buy products with highest quality standards at the best price in the market.
Recharge your battery
Your journey towards joyful healthy living starts by choosing us.
What Clients Say
My husband and I use the bolsters to rest and sit on the couch. I was suffering from back pain before buying this pillow and now I feel considerably better. I can't wait to try some other Urvi pillows soon.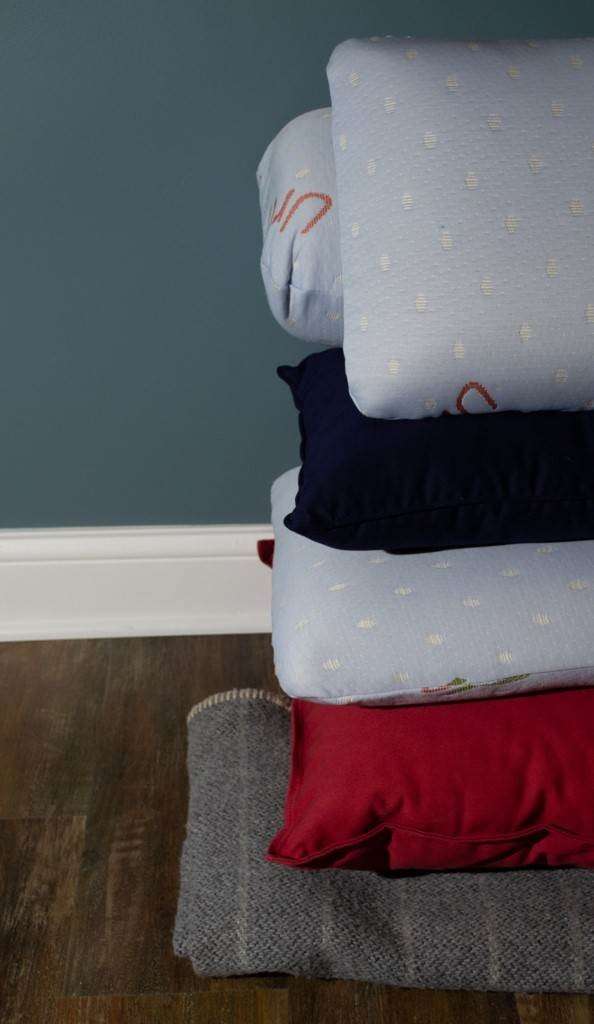 Divya Sharma
I'm very happy with my pillow that arrived today. Beautiful design and easy to carry in the convenient pillow's bag.
Jacob Bunyan
I just got my Urvi Body set and I'm thrilled. This pillow is the right size for me. I can't wait to try some other Urvi pillows soon.
Emily Joe
Urvi Towards Joyful Living
Team Urvi brings over 50 years of expertise in the memory foam and bedding manufacturing from India to the West.
Our commitment now is with the North-American consumer
We very carefully choose the best raw materials that satisfy your needs and are beneficial for your health. We use 100% polyurethane foam - no fillers or foam scrap.
More About Us
Our Social Contribution
We are committed to help organizations that care about the environment, gender equality, education and sanitation.

Thats's why we donate $1 from every pillow we sell to the Nai Disha Organization (https://www.naidisha.org/) to contribute with their social efforts in India.

We aim in the future to expand this collaboration across India, especially to those areas that are more affected by climate change and where our help would be more needed.

Our mission is to become a respected source for eco-friendly products that everybody can afford and also building more bridges of love and care with charities and social programs across the country and the rest of the world.
Choose your preferred payment option